Oceania Beachside Homes – SOLD OUT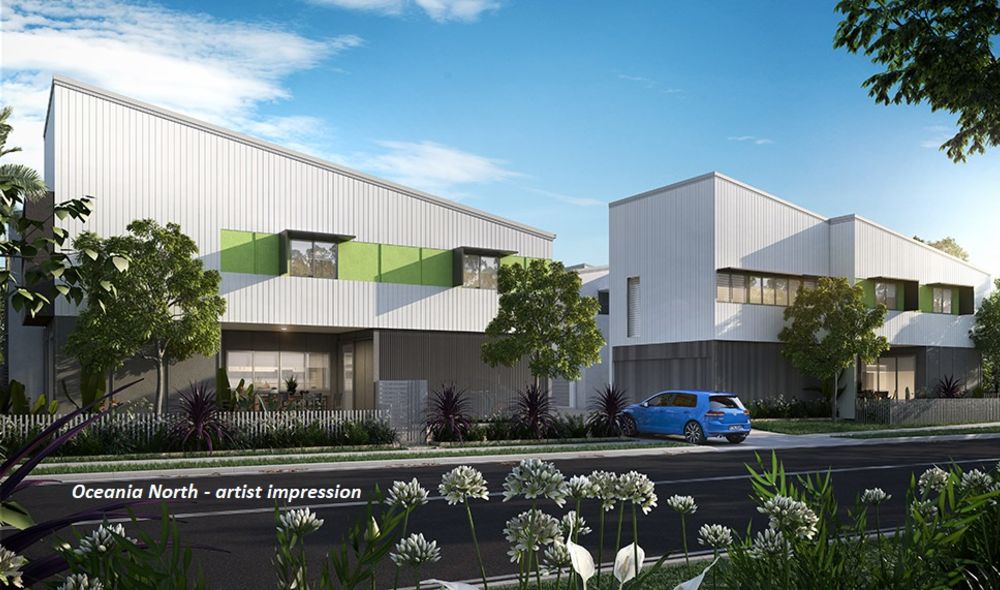 Living beachside in the Casuarina or Kingscliff area has never been more affordable.
Set in the middle of Seaside Village in the heart of Kingscliff/Casuarina, these homes are just 3 streets back from the beach's white sands and the soon to be finalised beachside cafes.
Seaside Village is one of the last remaining pieces of the puzzle to this master planned beachside oasis. With options for house and land packages currently non-existent, the 22 Oceania beachside homes simply did not last.
The architectural design leverages the North facing site with a focus on cross ventilation, privacy and maximising site coverage. Oceania is further enhanced by an attractive streetscape and clever design layout on the allotment.
Enjoy the seamless flow of indoor/outdoor living with sliding doors spilling out onto private covered courtyards and well placed balconies.
Ranging from 170-253 m2, the well-appointed fit outs are impressive as well as the garaging options and ample storage, allowing easy beach living in a low maintenance home.