Resort Apartment Appraisals
---
Resort Apartment Appraisals
How much is your resort apartment worth?
We understand that selling your resort apartment is a different ball game to selling your residential home.
Both types of purchasers are buying into a lifestyle, but resort buyers are also looking for a solid income opportunity. They want to make good returns, while also having the luxury of holiday accommodation at their disposal.
A successful resort sale takes an experienced agent with the skills and knowledge of this unique sector.
Here at Ray, we have been selling resort apartments in Kingscliff and Casuarina for 15 years.
We have unrivalled knowledge and experience in selling these exclusive properties, plus strong relationships with onsite management to allow easy access for appraisals and viewings.
Resort apartments are in high demand and selling at great prices!
When you sell your resort apartment with us, we will:
Target buyers looking for a lifestyle opportunity of income and personal use.
Provide professional marketing of your property, if required.
Help you understand the current market conditions.
Assist you in maximising the space for inspection.
Price your unit appropriately, striving to achieve the highest price possible.
Please contact us if you would like a free, no obligation appraisal of your resort apartment.
Contact our resort appraisal specialist.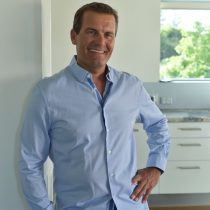 Glen has a passion for innovation in Sales and Marketing, having vast experience in achieving strong commercial results with his own businesses and for clients across complex product types and sectors.
Office : 02 6674-3444
Mobile : 0412 698 915