SOLD Lot 55, Unit 222 Santai Resort, Dianella Drive, Casuarina
The apartment comprises a large studio layout with a spacious bathroom, lined in floor-to-ceiling marble. It features a deep spa, double vanity and shower.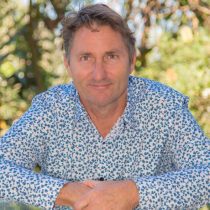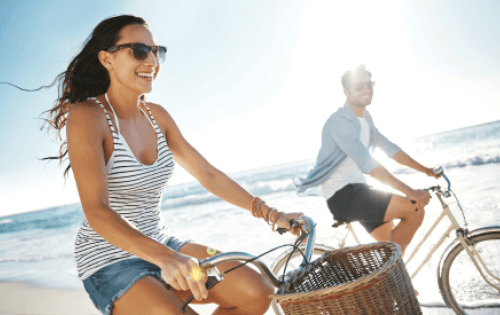 Balinese-Inspired Beach Resort
Dreaming of a Bali-style holiday?
While we can't get you to Bali, we can get you the next best thing – and we promise you'll love it just as much!
Santai Resort in Casuarina Beach was inspired by travels to the Indonesian tourist town, and was built and designed to mimic the tropical, relaxed vibe of Balinese resorts. In fact, Santai means 'relaxed' in Balinese and it certainly lives up to its name! 
Just steps from the sparkling waters of the Pacific Ocean, you will bask in the laid-back, yet luxurious vibe of this sought-after resort.  
And the best bit? You can holiday in it any time you like AND make money by renting it out to other holidaymakers. 
Apartment 222 is located on the second floor of this stunning resort, bathed in opulence and overlooking the Asian-inspired lagoon pool.
The apartment comprises a large studio layout with a spacious bathroom, lined in floor-to-ceiling marble and featuring a deep spa, double vanity and shower.
Mirrored full height wardrobes provide great storage, along with a well-stocked kitchenette and spacious living room. The apartment comes fully furnished in stylish coastal decor, so won't need to do a thing!
From the moment you enter this apartment, you'll feel like you are on a Balinese holiday. Enjoy your book and a glass of wine from your private balcony, taking in the pool views and tropical gardens.
The complex itself features two centrally located pools, a spa, a gymnasium and the famed Spice Den restaurant, all surrounded by lush tropical gardens to provide that holiday feel. Each apartment is air conditioned and includes an underground secure car parking space. 
Stepping outside the resort into the coastal village of Casuarina Beach will have you walking the kilometres of white sandy beaches that are synonymous with Australia's east coast. Also within walking distance are all your daily essentials at the Casuarina Town Centre, including Coles, a chemist, butcher, doctor, hair and beauty salons and many retail stores and gourmet eateries. 
It is the perfect location, with a strong community network. It's a place that feels like a small coastal village, but is so close to everything you need. The Gold Coast Airport is just 20 minutes away, Bryon Bay 30 minutes and a one-hour drive gives you so many options, from the Gold Coast theme parks, to the hinterland, to the many attractions of the NSW north coast . 
A purchase in Santai Resort is a 'Lifestyle Purchase', an opportunity for you to escape the everyday and soak up the rental returns when you are not using it.  Astute investors will also see the potential longer term capital growth, as the area continues to grow and develop and prices continue to rise. 
So make your Bali dreams a reality, right here in Casuarina Beach – and even make an income! Please phone agent for further details.
Please note Santai is 'tourism-zoned'; lending restrictions may apply. 
*Ray Real Estate is COVID-19 Safe. In order to protect our staff and customers the following policies have been implemented:
Private viewings are only offered and allowed for registered customers who:
– Are healthy – are not showing any signs of being unwell.
– Have driven past the location and confirm the location and style of the home is – suitable.
– Attend a private viewing with no more than two people and practice safe. physical distancing. Note – Ray Real Estate also offers Virtual Inspections.
– Confirm that you have not travelled overseas or within an Australian COVID-19 affected area in the past 28 days or have been in contact with anyone infected with the COVID-19 virus.
Ray Real Estate will provide disinfectant at inspections and customers are asked not to touch items. We thank you for your support in working together to keep everyone safe.