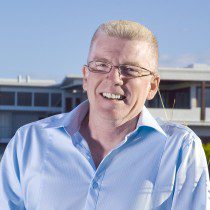 With nearly 28 years honing his skills, Greg's keen eye, attentive listening, and attention to detail have kept his customers unquestionably loyal. Greg identifies his customers' specific needs to match them to the best possible property, often identifying opportunities that others were unable to see.
His services extend beyond the expected; his level of taste and his understanding of the area, along with a broad knowledge of resources, have helped many buyers realize their dreams.


"Greg's commitment and dedication to delivering impeccable service are the fundamentals for achieving each of his clients' unique real estate goals"
Greg eases the often-intricate real estate process for buyers and sellers by providing a thorough education on the market, tending personally to all details of each transaction and building confidence with unwavering trust, honesty, and integrity.
By priding himself on providing the same level of impeccable service to his entire clientele – whether, for a first-time buyer or a seasoned investor, his results speak for themselves. Regardless of whether you seek a modest-sized apartment or a million dollar home, you cannot be in better hands.
---
Contact Details
Office : 02 6674-3444
Mobile : 0408 201 747
Fax : 02 6674-3455
---
Send a Message