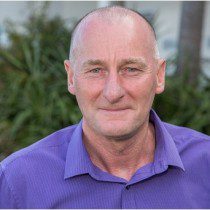 Bruce is a qualified accountant with over 20 years' experience in business analysis and finance which provides analytical insight into all aspects of real estate, shared by few. Having prior worked as the Project Manager for the Salt Development, Bruce has over-viewed the entire area since inception. He has a thorough understanding and proven ability in working with the council in getting billion dollar projects from concept to completion.

"Bruce skills and in-depth local knowledge of the area have been sort after by developers in successfully getting their projects to the market and subsequently sold in the shortest time for hundreds of millions of dollars"
Bruce's broad knowledge of consumer and design trends, development finance, property, and the many criteria involved in the sale or purchase of a property, provides his clients and customers with a service unparalleled in the industry. With resales in the area totalling over $700 million, Bruce is in the top 1% of sales agents in the country.
---
Contact Details
Office : 02 6674-3444
Fax : 02 6674-3455